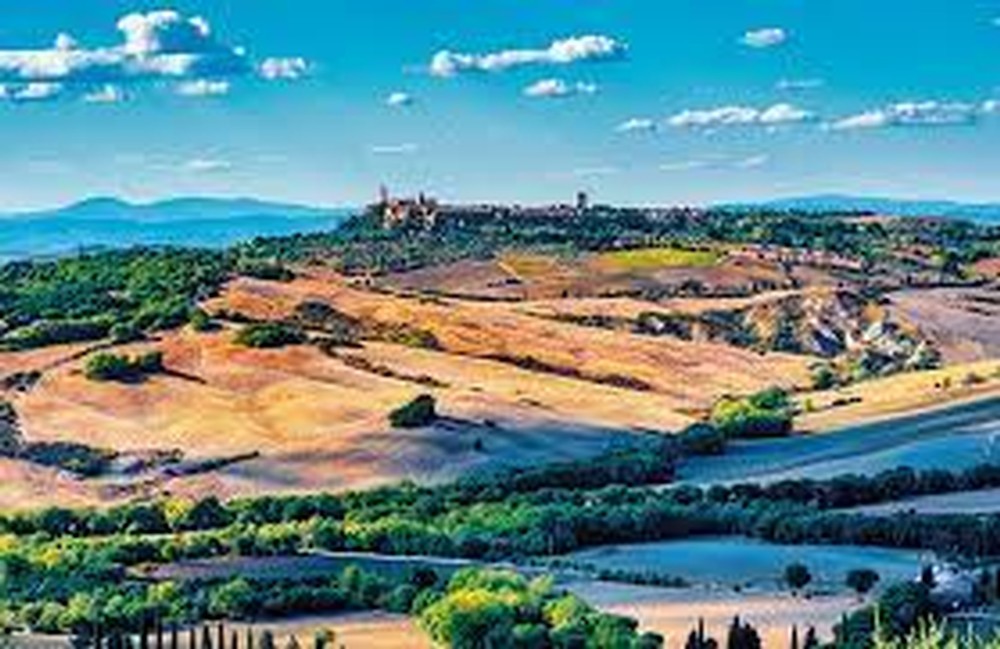 Tuscan Vacation to Italy - DEPOSIT ONLY
Our 2024 trips to Tuscany are here!
HURRY, RESERVE NOW!!!
We have been bringing Italy to you, now it is time to bring YOU to Italy!
Flavio would like to bring you to his area of the world through Italian culture, art, history, and his favorite, special gems of Tuscany. You should be sitting here, at the Andreucci Vineyard in Montefollonico, Italy.
Wine Club Members $5,007 / Non Members, $5,890
Cost per person (based on double occupancy)
TUSCAN EXPERIENCE INCLUDES
Your stay for six nights at La Chiusa Boutique Hotel and Restaurant located in Montefollonico, Italy.
For your convenience, we will coordinate complimentary transportation service to and from Rome airport.
Every morning you will have a complementary continental breakfast followed by incredible tours to historical villages and cities. Then, we will pause for lunch at Flavio and the family's favorite eateries. Returning to La Chiusa for some rest to refresh yourself before we end the evening together at a lovely dinner that includes some outstanding Tuscany wine.
Airfare is not included.
Secure your spot for a $500.00 non-refundable deposit.
The balance will be due 60 days prior to departure. Cancellations between 60 and 30 days before the 1st day of the trip will receive 1/2 of the total as a refund and 30 days or less will forfeit the full amount. In both of these cases if we are able to fill the spot we will give a full refund, minus the non-refundable $500.00 deposit.